Posted by WLICM on 6. Jul 2013
With it's fast and reliable internet, low costs and generally high standard facilities, Chiang Mai has become the Digital Nomad capital of the world. But not everyone like to work from their hotel room every day, which is why we've put together a comprehensive list of the various cafes and connectivity alternatives around town.
First off, you shouldn't take good WiFi for granted once you step inside a random coffee shop. Some will charge you, some has slow or unreliable connection and some doesn't have power sockets. We've put together a list of safe work spots for getting shit done.
Coffee shops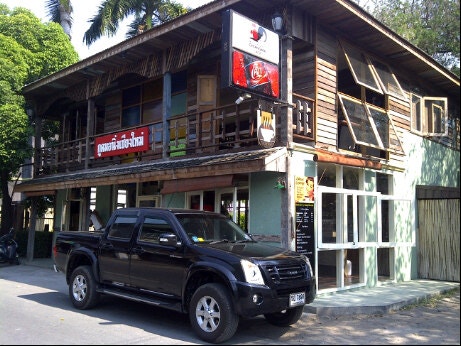 Good Morning Chiang Mai
Better WiFi inside than outside, though the confortable bean bags outside is a good compromise. Power outlets can be found outside as well as inside The food is good and the pricing moderate. Located on Rachamankha Soi 6 (details here).

4SQ / FB / Ratchamanka 6
Pacamara Boutique Coffee Roasters
Very reliable WiFi, but not really a place to go for food but the ice coffee is great. Group table with power-outlets can be found in the back. It's on Rachadamnoem right near Lila Chang Massage.
4SQ / FB / 80/5 Rachadumnoen Rd
Bird's Nest
Great food and atmosphere. Has 2 bigger tables for 3-4 persons. Located in the Northwest corner of the old city; Sinharaj, Soi 3 (details).
4SQ / FB / Website / Singharat Soi 3
Smith Residence
Smith Residence is right south of Chiang Mai gate, and has good and reliable WiFi. For a visitor, it's 50 baht per day for WiFi.
Doo Dee Bar and Restaurant
Fast 20Mbit WiFi with a big upstairs area for undistracted work sessions. The place is an English bar at night and open-air cafe during the day. Avg. meal is 90 baht.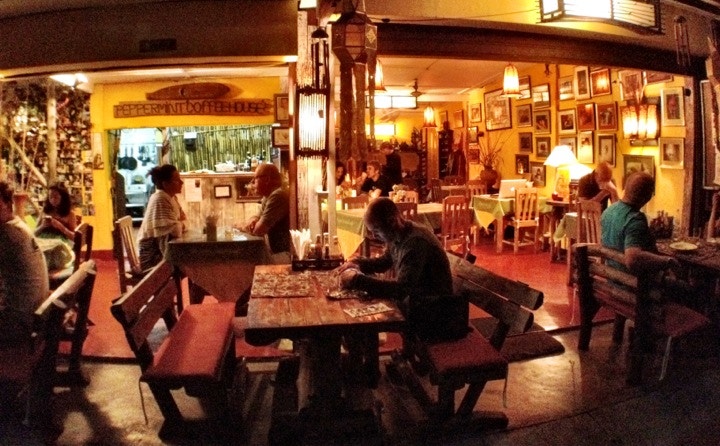 Peppermint Cafe
Great food for a cheap price and super friendly staff. Open-air. 6Mbps WiFi. Peppermint is inside the moat towards Tai Pai gate. Avg. meal is 50 baht.
4SQ / FB / Website / 1/1 Soi 5 Rachadamnoen Rd.
Coffee Time
American run with more western tradition cappuccinos and coffees rather than the condensed milk varieties. They also have lots of bubble teas, cakes and croissants. Has a huge upstairs area which is quite loud from the traffic on the street below.
Kaldi Coffee
Excellent WiFi, but feels a bit like the lobby of a business hotel. Has comfy seating and great A/C as well as power outlets. A few seats outside, but it's noisy due to the traffic. Lots of hot and cold drinks, like the iced cappuccino and mango shake, as well as hot food and cakes.
4SQ / FB / 145/4 Ratchadamnoen Road
Happy Smoothies
Not a typical work place, but there's WiFi which is so-so, but the smoothies are incredible and the woman who owns the place is wonderful. Check out the place even if it's not for work.
Smoothie Garden
Very Westernised, but great smoothies. Good WiFi and outside space, and prices are fair. Extensive food menu of wraps, salads and sandwiches.

The Coffee Bar
Great place on the same street as Appsolut, but very few Westerners seem to go there. Lovely outside areas (front and back) and really comfortable, original-looking indoor section too. Good WiFi, great air-con, friendly staff and amazing strawberry smoothies.
4SQ / Nimmana Haeminda Lane 7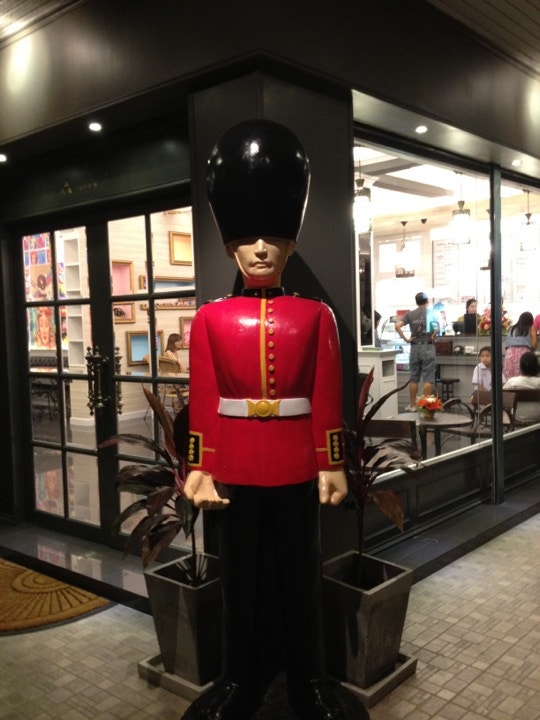 Marble Arch
Another "digital nomad" fave. Comfy seats, power sockets and good WiFi. It's a bit pricey and they pump out some sort of weird flowery scent non-stop, but all in all a good place.
4SQ / FB / 12/6-7 Nimmana Haeminda Lane 9
Luvv Coffee
Maybe the best indoor, air conditioned coffee shop in Chiang Mai with free WiFi and a comfortable work environment. You can come here and work for hours, plug in your laptop and no one will bother you to buy anything, though we recommend supporting them with at least a coffee or two :-)
4SQ / FB / Nimmana Haeminda Lane 14

Impresso Espresso Bar
Maybe the best indoor/outdoor non-air conditioned coffee shop with free WiFi. The staff is friendly, but won't welcome you to charge your laptop. I just hope it doesn't get too crowded as the indoor space only has a few tables.
4SQ / FB / 28/1 Nimmana Haeminda Lane 11 (btwn Lane 11 & 13)
Let us know what you think about these places, or add your own favorites if we missed any. Chiang Mai is packed with great places, and people like different things so it might take a while before discovering your favorite spot in Chiang Mai.
---
3 Comments
Comments
Logg inn for å skrive en kommentar.